Hi my name is Marty Tague, Fixed Operations Director here at Coastal Hyundai.
I want to welcome you to the Coastal service department, we are here to assist you in protecting and maintaining your investment. Come down and see why Coastal Hyundai service is second to none. Come down today and enjoy the Coastal experience.
Coastal Hyundai is proud to announce or service policy. Coastal Hyundai has implemented an appointment based system in our service department. This system will allow all of our customers to get in and out of our service department in a timely fashion. Walk in customers are still welcome but appointments will have first priority. Monday - Friday 7:30am - 5:30pm with extended hours on Wednesday till 7:00pm Saturday from 8 am to 4pm by appointment only. Any other needs call us for a convenient appointment: 321-727-2400 0r 321-723-4500. If at any time you are not completely satisfied please contact me directly. I'm here to support your service needs. You will see why we are considered
'Brevard's Best New Car Dealership'
for six years in a row. We have one of 30 certified Platinum Hyundai Technicians in the country. In fact all of our 11 technicians are Hyundai certified.
Open 6 days a week to service your Hyundai.
Happy Motoring 
Marty

Fixed Operations Director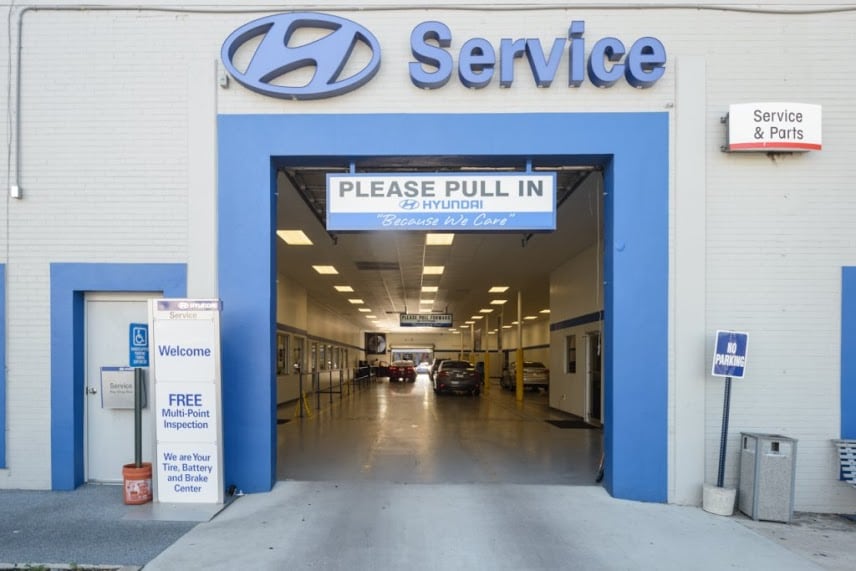 Find Quality Hyundai Service & Repair in Melbourne, FL
Every Hyundai needs proper maintenance and care to stay on the road. Stay up to date on repairs, and your car will stay on the road for years to come. Our dedicated service department is here to keep your vehicle healthy so you can keep driving the streets of Melbourne, Palm Bay, Rockledge, FL, and beyond!
The service department is open 6 days a week, including Saturday hours for your convenience. All eleven of our technicians are Hyundai certified, including one of the only 30 Certified Platinum Hyundai technicians in the country, so you'll know that the quality and efficiency of services, repairs, and diagnoses are second to none in the greater Melbourne and Sebastian, FL, areas.
Service Department Offerings
No matter your Hyundai service need, we have you covered. Our service center provides a wide range of offerings to accommodate and resolve any situation. From diagnostics and inspections to transmission repairs, we will ensure your car's health throughout the automotive life cycle.
Repairs
Scheduled Maintenance
Oil Changes
Transmission Repairs
Brake Service
Diagnostics
Inspections
Alignments
And More...
Should I always go to a Hyundai dealer for service?
In short, yes. There are a couple of reasons for this answer.
Specialized Technicians
Our service technicians are specially certified for Hyundai. They have a deep and broad understanding of Hyundai parts and models that they use every day. Our service staff knows exactly how to keep your Hyundai rolling.
Commitment to Customer Satisfaction
Our highest priority at Coastal Hyundai is your satisfaction. We represent the Hyundai brand and strive to conduct ourselves accordingly. That means going the extra mile to accommodate our customers' needs and ensuring they receive the highest caliber of service available.
Does your Hyundai need service? Give us a call our visit us at 915 West New Haven in Melbourne, FL. We strive to keep Hyundai vehicles rolling on the streets of Rockledge, West Melbourne, Palm Bay, and Sebastian, FL.